SarriWatches Napoli Suffer Third Consecutive Defeat
Tue, 10/25/2016 - 08:58
content
Napoli suffered a third consecutive defeat in all competitions and manager Sarri admitted that the club are making life difficult for themselves.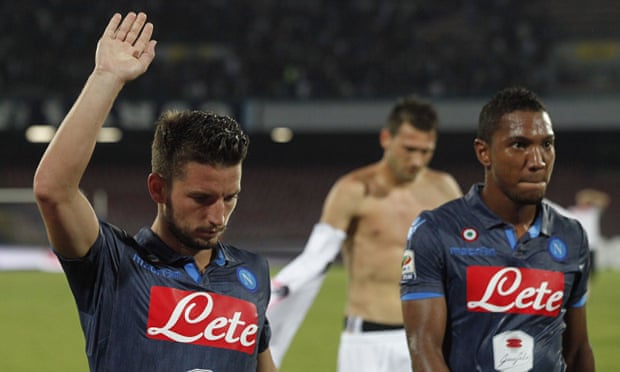 After an excellent start to the league campaign that saw them go toe-to-toe with Juventus in the last few games, a shock loss against Atalanta has seen results plummet since then. A 1-0 defeat against Atalanta would have been forgiven as a freak result, but Napoli showed signs of a much bigger hurt inside. The team lost 3-1 to Roma during the weekend and they followed this up with a shock 3-2 loss against Besiktas in the Champions League.
Apart from denting their chances of winning the league title once again, the latest defeat puts them in a spot of bother when it comes to the Champions League. Napoli do lead the table ahead of Besiktas, but this result has allowed Benfica to close the gap on the Italian outfit. The three teams are not separated by just only two points and the group could swing either way. At the moment, Napoli look highly likely to lose their top spot in the group. The three consecutive defeats have led to a lot of questions and Sarri to will have to come up with answers soon.

The club's next match in the league is against Crotone with a trip to Juventus coming before the end of October."We are complicating matters for ourselves. We are playing well, but make mistakes at crucial times.The first goal was a defensive mistake, the second was one where the defence was not involved and we were too naive for the third goal. Plus the third goal was offside as well.But I saw progress compared to the game against Roma. We made a small step again," said the Napoli manager after the latest defeat.